Pennys Guesthouse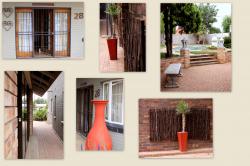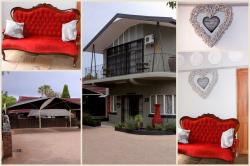 Pennys Guesthouse Kroonstad

Pennys Guesthouse Kroonstad is a privately-owned up-market guesthouse located in Kroonstad Northern Free State whose hallmark is friendliness and hospitality- conveniently situated near the N1 off ramp. Pennys Guest House prides itself in personalized service and attention to detail. It is the genuine warmth of the staff that no doubt put the sparkle in this real oasis. The central and convenient location of our guest house makes it the perfect stop-over for out of town guests.
Pennys Guesthouse Kroonstad cater for all type of stays, whether it being for business, events, conferences or break away. We offer save and secure parking. Penny's Guesthouse Kroonstad invites you to experience our hospitality and comfort.
Our mission is to give excellent accommodation and service to our customers. Situated in the northern suburbs of Kroonstad this is probably the best Guesthouse with excellent facilities. It is opposite a mini supermarket and less than 1 kilometre is the Checkers Centre with different shops.
Penny's guesthouse Kroonstad consists of eight bedrooms and there is self catering units. Every room has an air-conditioning unit and DSTV.  There is also a conference room for 20-30 delegates and wireless internet connection. Next to it is a barbeque, lapa with swimming pool. Kroonstad accommodation can be proud of Pennys Guesthouse.
Clock-In time is 12h00 and guest must be out at 10h00.
Looking forward to see you at Pennys Guesthouse in Kroonstad. One of the finest  Kroonstad accommodation guesthouses